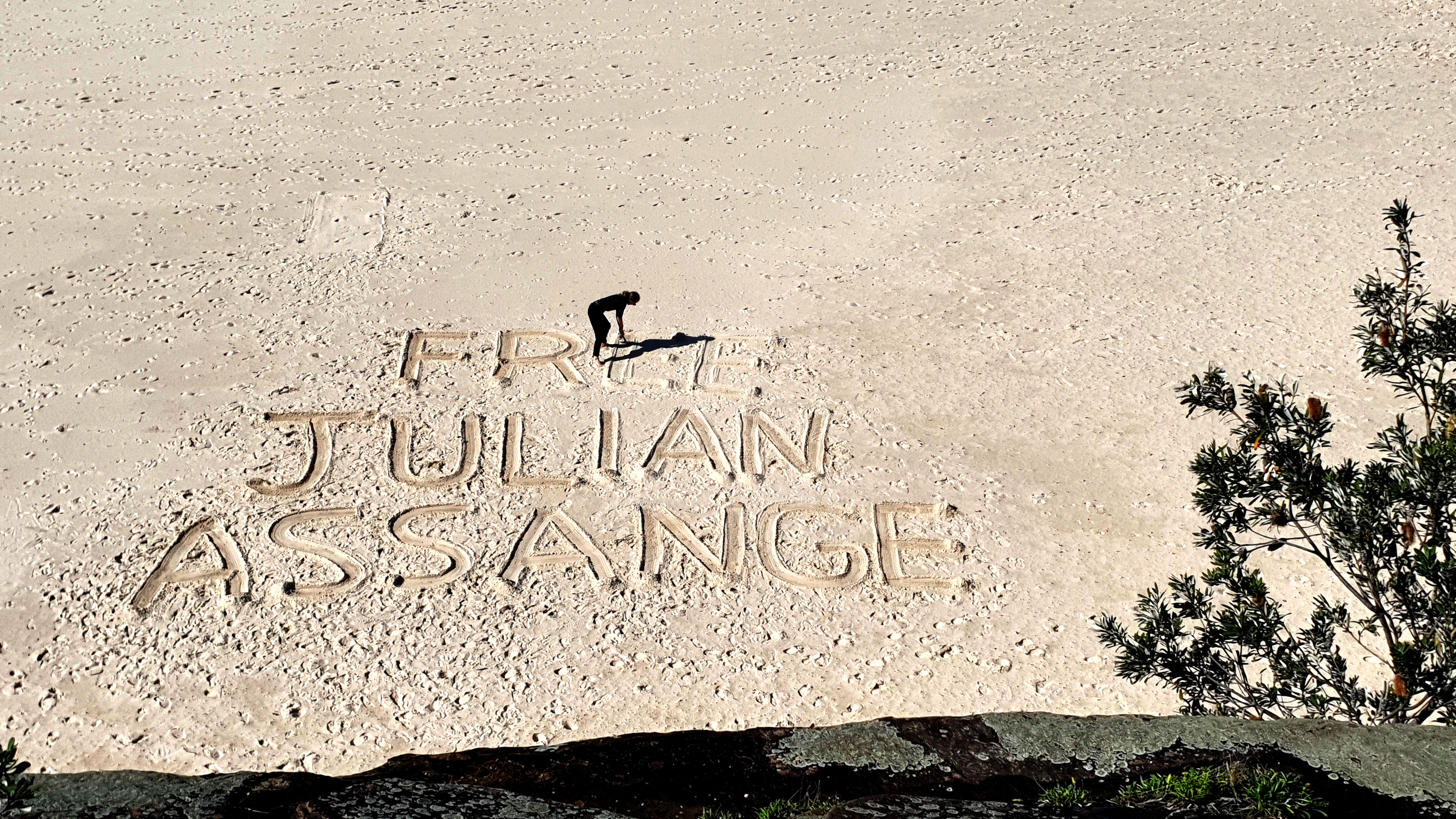 Sydney has beautiful beaches and great cliffs for viewing. There is an extremely popular walk that follows the coastline - and is crowded all times of the year. People 4 Assange took the opportunity of making the beach a canvas for this important message.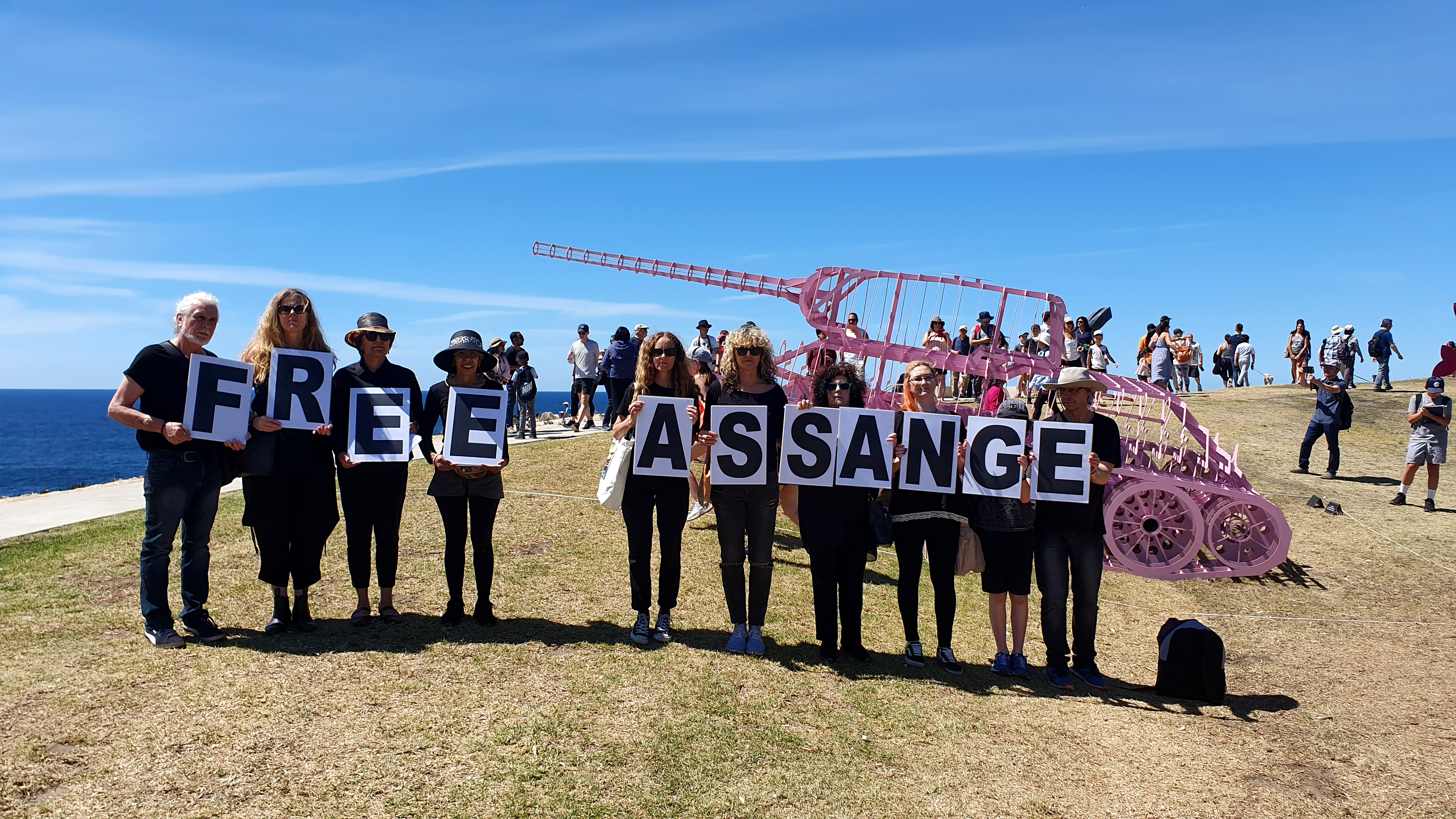 Free Assange sculpture by the sea
As one of Sydney's best attended (and photographed) events, Sculpture by the Sea, Bondi attracts approximately 450,000 visitors over the course of 18 days and signals the beginning of summer in Sydney.
People 4 Assange couldn't miss this opportunity to reach this many people and places the letters in formation during the event.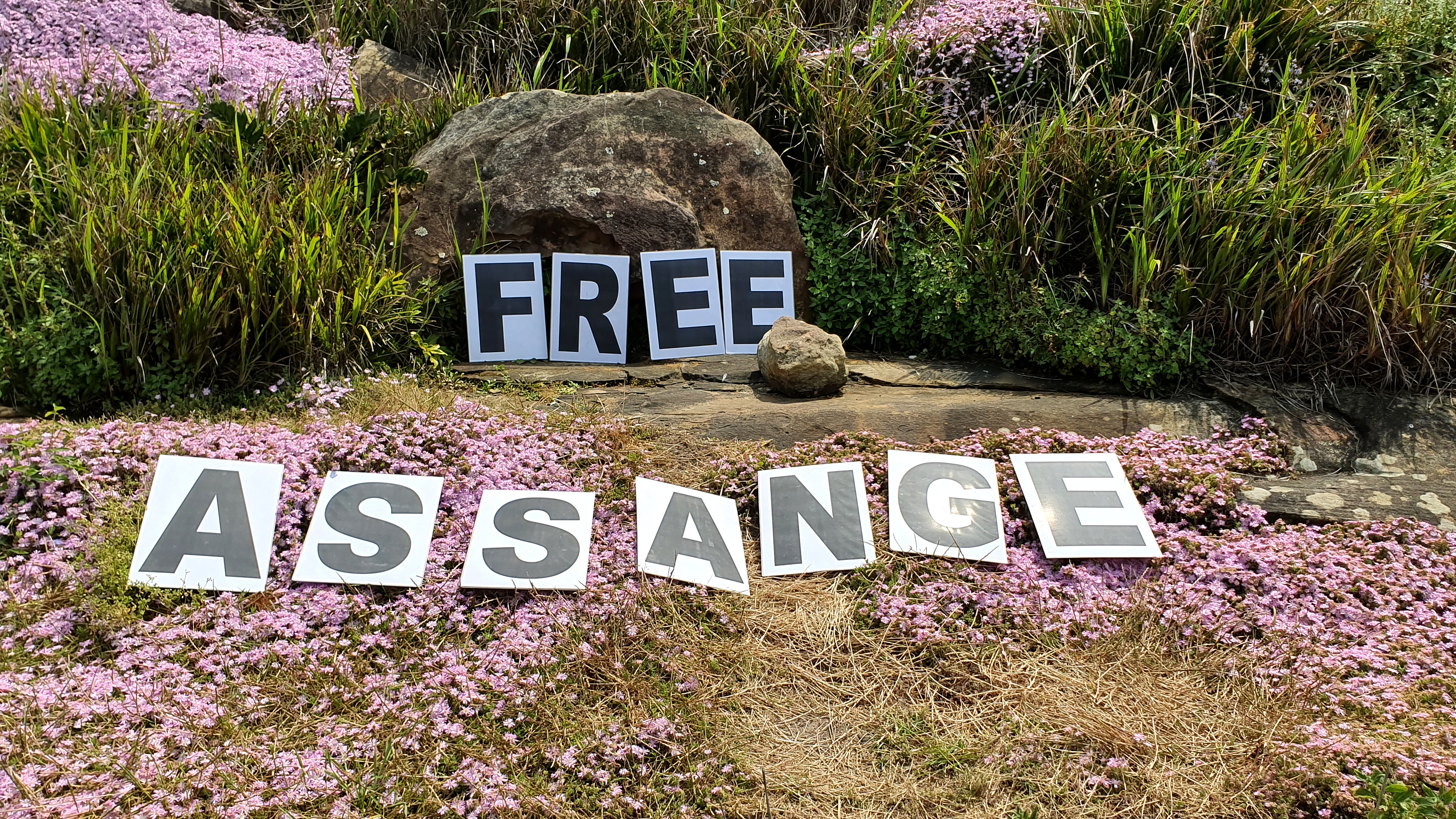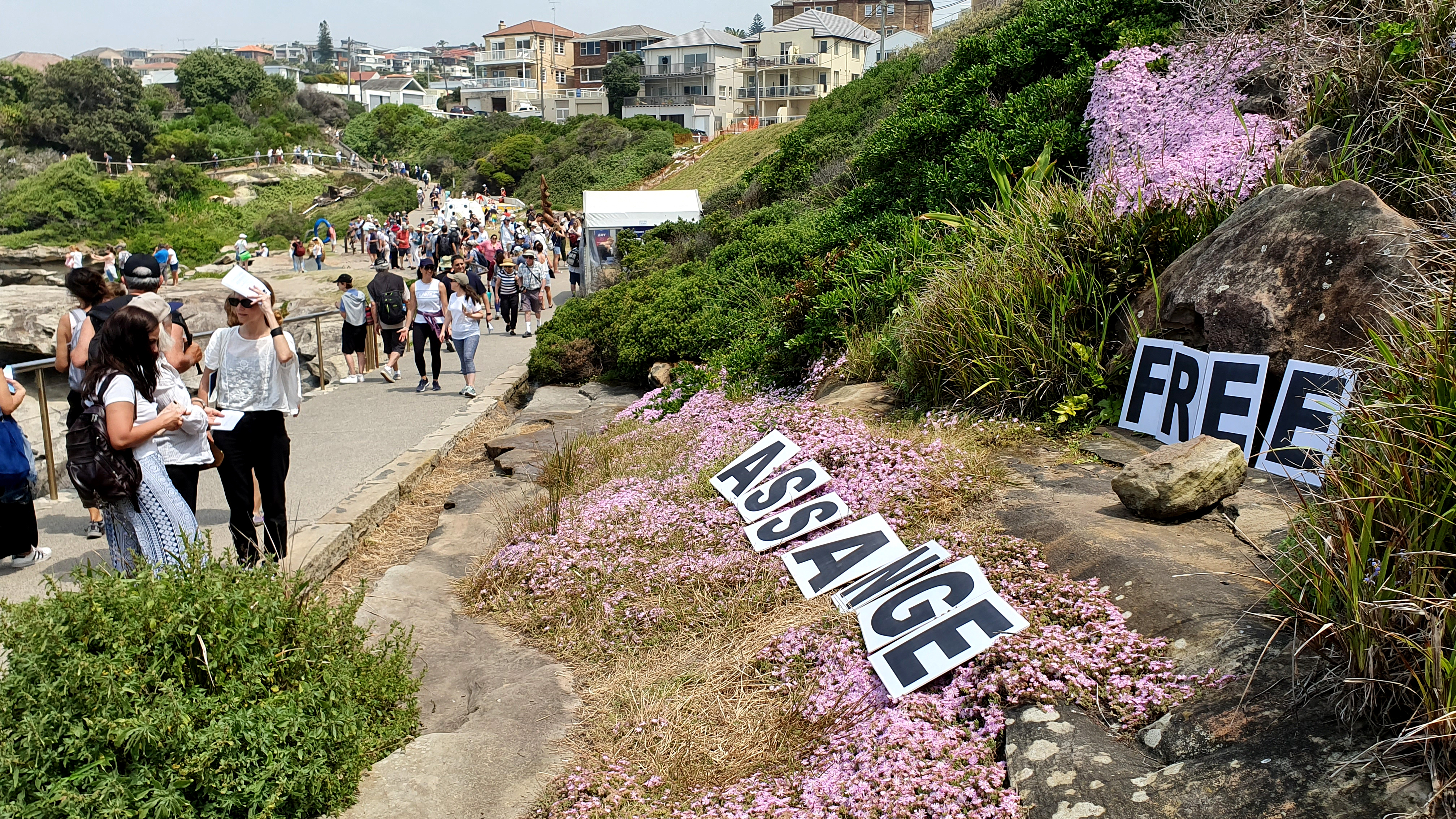 People 4 Assange also joinined Davide Dormino's project "Anything to say?"