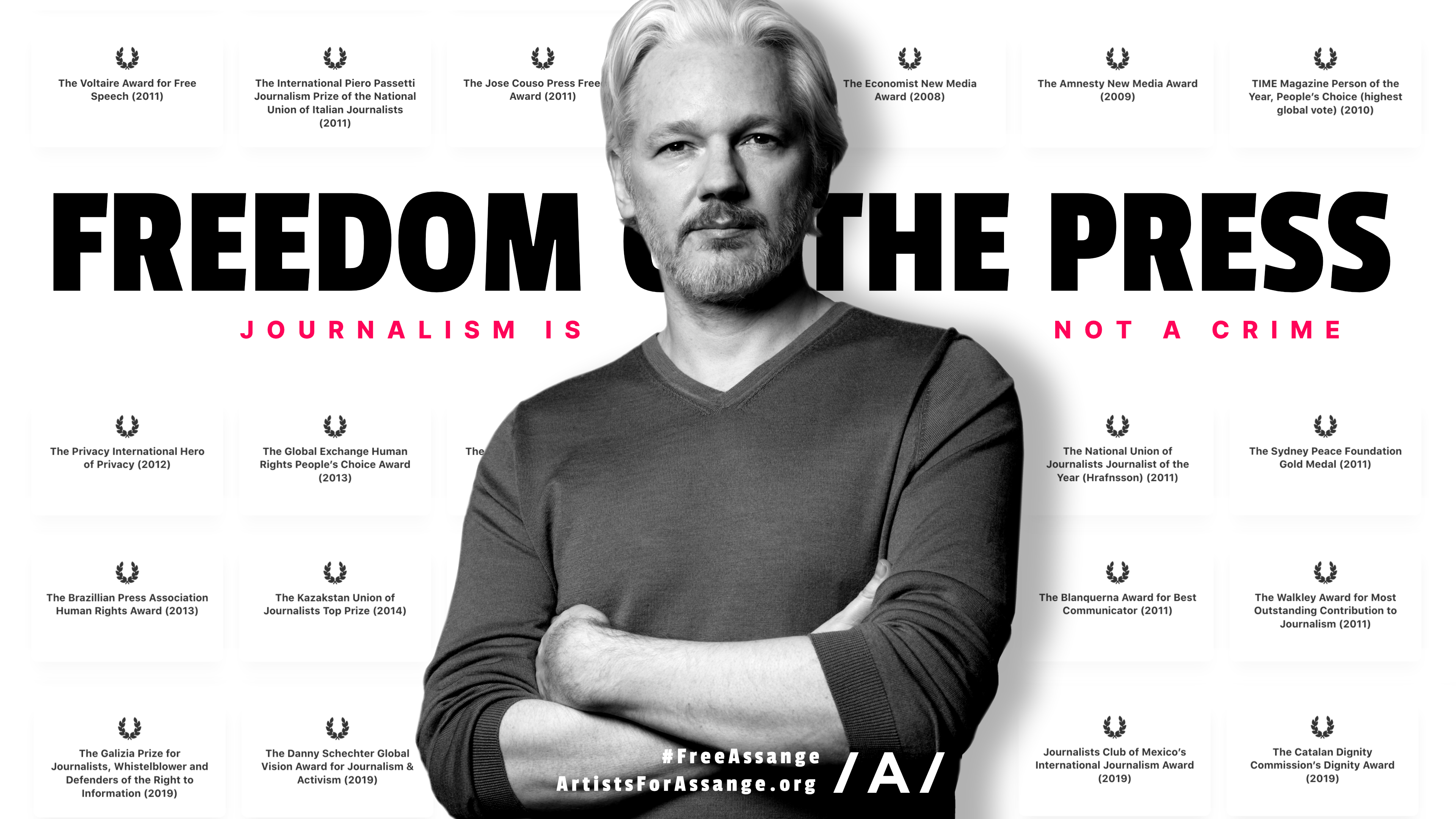 Julian Assange is an Australian journalist who founded WikiLeaks in 2006. He served as editor of WikiLeaks until September 2018.
WikiLeaks' publications have had enormous impact worldwide. They have shed light upon a vast array of staggering government and corporate misdeeds, bringing a clearer understanding of how power functions in the 21st century.
Along with an unmatched record of import and accuracy, WikiLeaks has also shaped the practice of journalism with their sophisticated methods of document encryption and source protection. They have constantly been at the forefront of debates about press freedom, transparency, and the public's right to know. For their fearless publications, Julian and WikiLeaks have garnered a trove of high media honors and awards.
However, solely for his award-winning journalistic activity – and for no other reason – Julian is currently imprisoned in London's notorious Belmarsh Prison. He has faced more than a decade of restrictions upon his liberty and remains unable to see his family, receive proper medical attention, or carry out his vital editorial work with WikiLeaks.
We invite you to follow Julian's case (UK, US official campaign) and contribute to his legal defense fund. Thank you for supporting Julian and press freedom.
---
Awards
WikiLeaks, its publisher and its journalists have won many awards, including:























WikiLeaks has also been nominated for the UN Mandela Prize in 2015 and for the Nobel Peace Prize seven times (2010-2015, 2019).