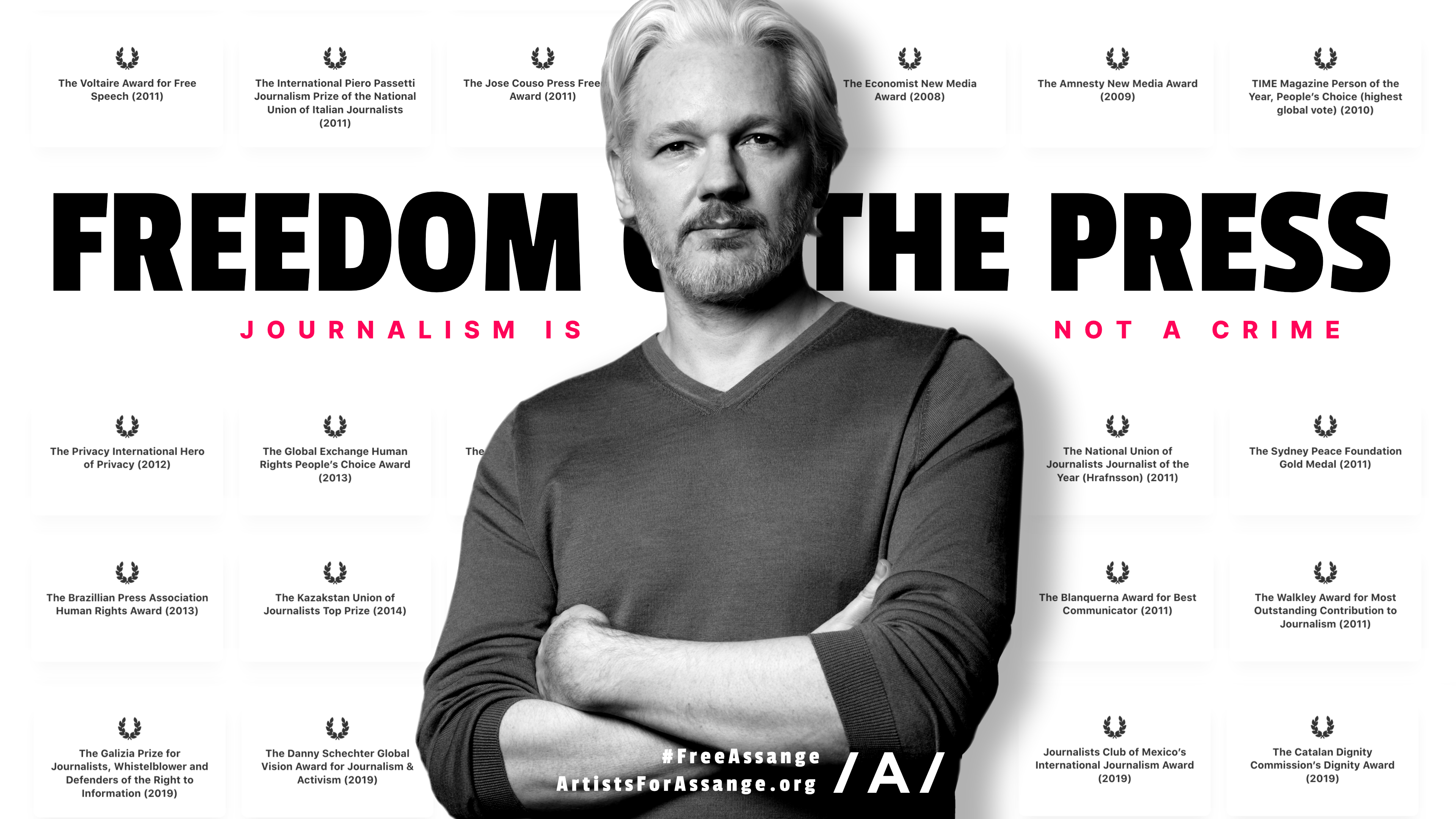 Julian Assange is an Australian journalist who founded WikiLeaks in 2006. Julian was the editor of WikiLeaks until September 2018.

Wikileaks' publications have had enormous impact. They have changed many peoples' views of governments, enabling them to see their secrets. They have changed journalism as a practice, as debates have raged over the ethics of secrecy, transparency and reporting on stolen documents. WikiLeaks has gained the admiration of people and organisations all over the world, as evidenced in the numerous awards it has won.

For these contributions to public accountability and the historical record, Assange has been arrested in the United Kingdom and indicted in the United States.
---
Awards
WikiLeaks, its publisher and its journalists have won many awards, including:























WikiLeaks has also been nominated for the UN Mandela Prize in 2015 and for the Nobel Peace Prize seven times (2010-2015, 2019).