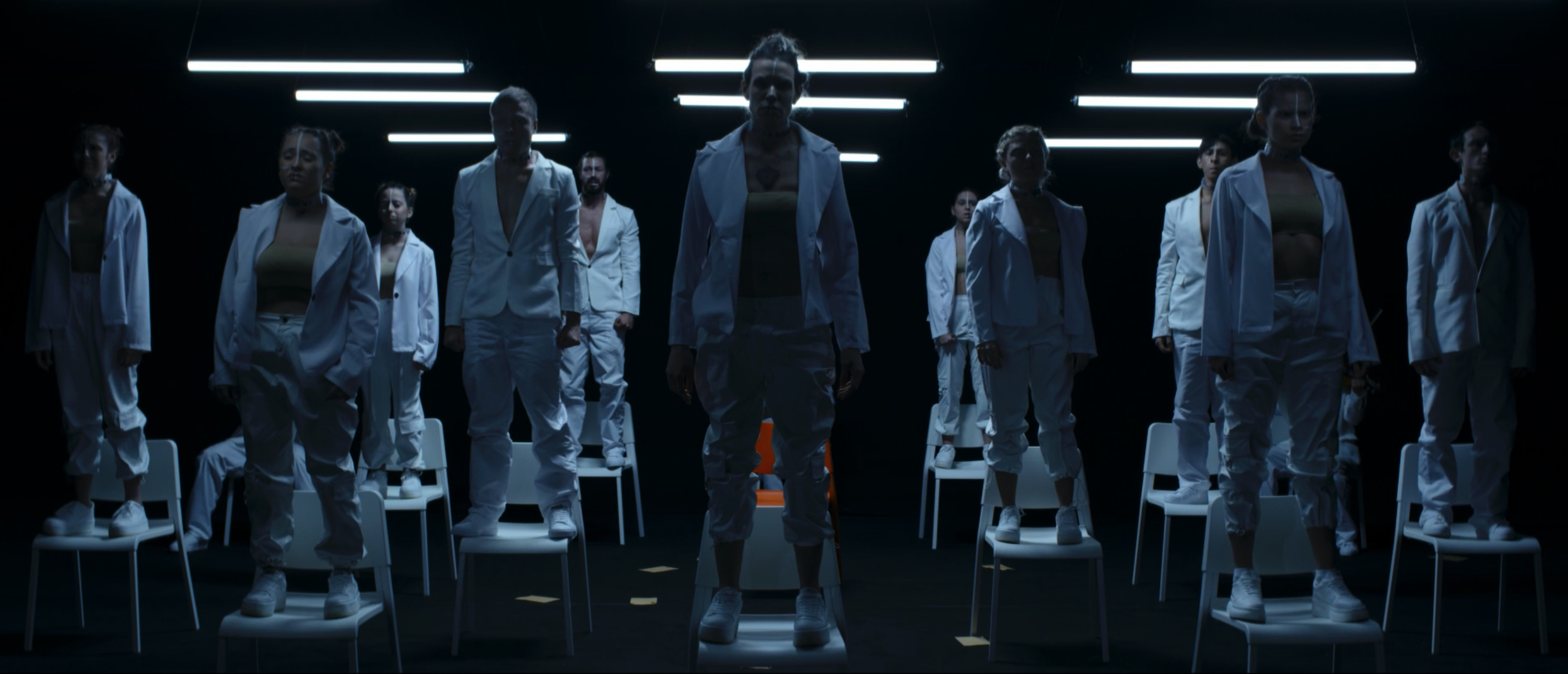 #Achair4asange
Video clip ┃5 minutes ┃Year 2020

Direction: Stefano Centofante, Giorgio Di Stefano
Executive Producer: Diego Riccardo Corvaro
Director of Photography: Piero di Stefano, Sofia Capaccioni
Production: Our Voice
Editing: Riccardo Caronia
Language: Italian, English, Spanish
Film script: Elisa Pagano, Sonia Bongiovanni
A Chair For Assange (#aChair4Assange) is a theater play by OUR Voice made in defense of Julian Assange's freedom and the freedom of information and expression.

OUR Voice is an international cultural movement from Italy that is open to all who share their values. They confront injustice in many forms such as the mafia, corruption, drug and weapons dealing, pollution, poverty, and any kind of violence.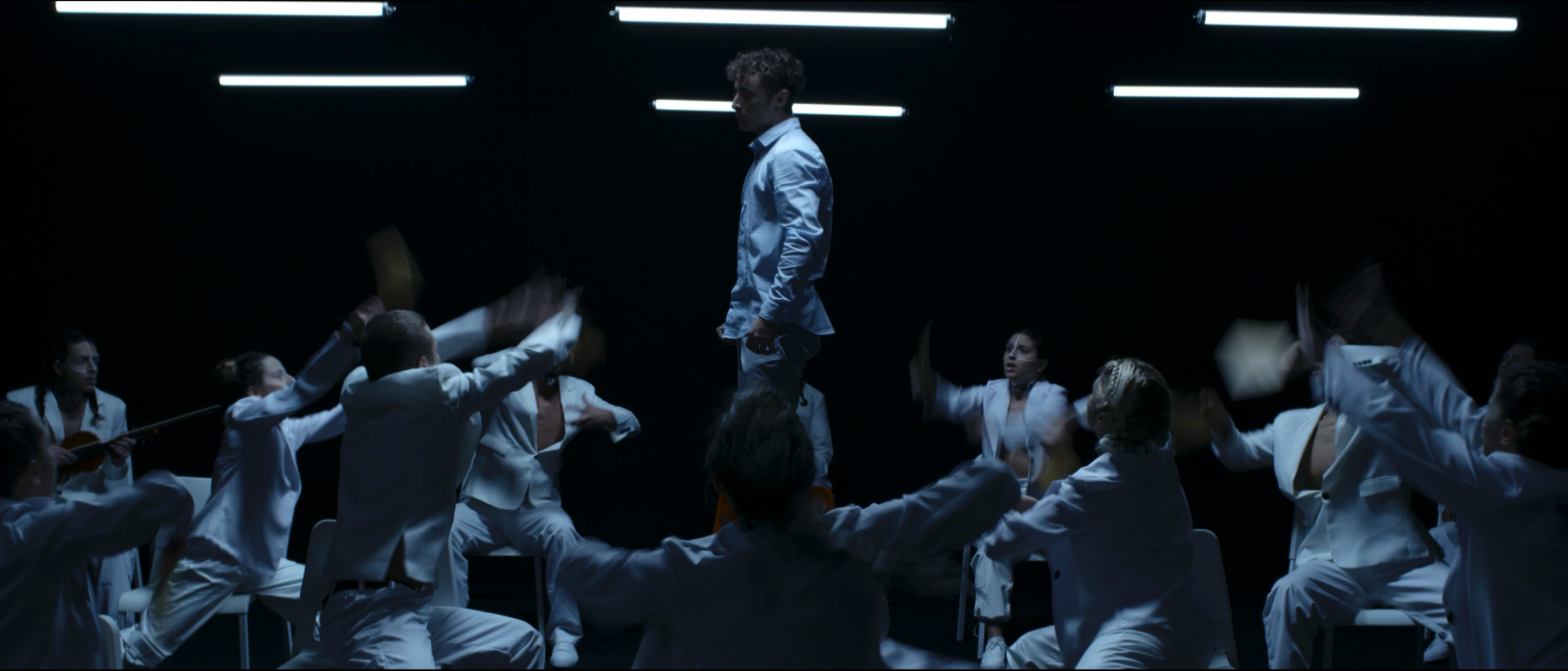 A strange storage room illuminated by neon lights hanging from the ceiling. Undefined and deep spaces. Inside, a dozen young sleepers sit on chairs. The bodies are sculpted by a clear light, at times electrifying.

They wear elegant white dresses, outlined by slight shadows. Their gazes are lost, their movements mechanical, jerky, rough. Human nature seems to have long abandoned this vast environment. There are only souls trapped by pre-packaged words. Robots programmed to be all the same. It's the information factory.

But, in the midst of the mass, suddenly one of them comes alive: it's Julian Assange.

Thus begins, between the desperate search for truth and the affirmation of freedom of information, his struggle to revive all those who live in the mass media limbo. It is a war against time that has a precise date as its terminal: January 4, 2021.

The liberation of the comrades is an attainable goal, but only they will ultimately be able to choose whether or not to fight the system in which they are repressed between lies and silences.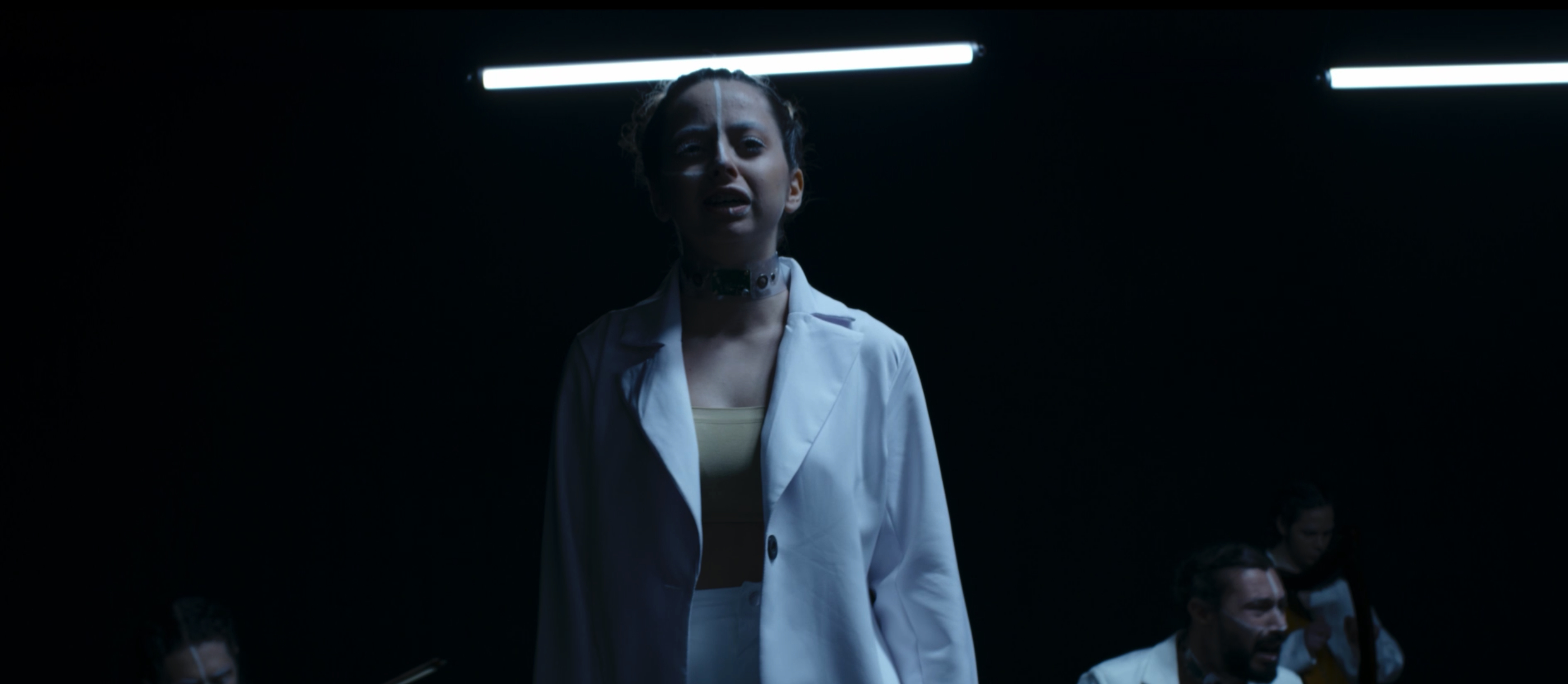 Don't let them crush you!
Don't just sit back!
STAND UP AND JOIN US.
Your action is a NO to injustice.

Original version in Italian:
Inspired by Davide Dormino's "Anything to say?"