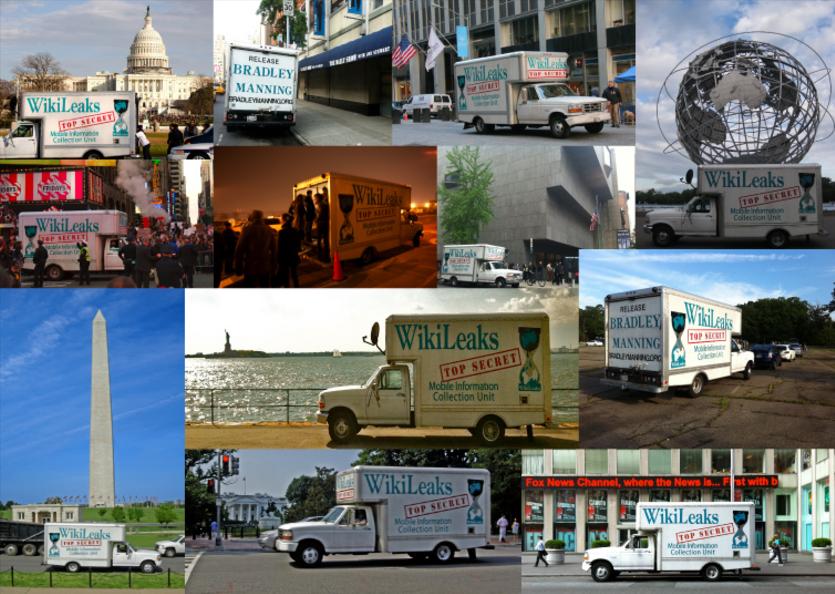 Drawing and writing in real time from inside the courtroom, artist and WikiLeaks activist Clark Stoeckley here captures first-hand the extraordinary drama of The United States vs. Private Chelsea Manning, one of the most important and secretive trials in American history.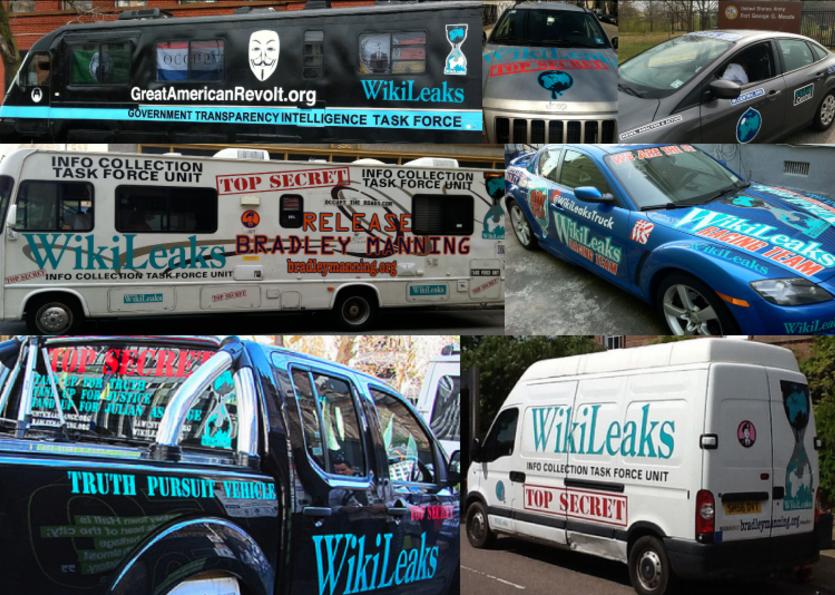 Starting on April Fools Day of 2012, I collaborated with WikiLeaks supporters on an elaborate hoax to bring attention to the extrajudicial banking blockade imposed on them. This consisted of three fake websites and a dozen fake social media accounts. First I created a fake ultra-conservative media advocacy group known as "Block the New York Times" that quickly amassed a following by several Top Conservatives on Twitter. For several months I presented the absurd notion that the New York Times should have a similar blockade of all banking transactions for publishing stories using information gained from WikiLeaks. To gain attention of the rest f the Internet, I pretended their websites, email, and social media accounts had been hacked by Anonymous. Now with the seed planted, we created a fake op-Ed by former NY Times editor-in-chief Bill Keller along with fake twitter accounts for Keller. I purchased the URLs – nytimes-opinion.com and opinion-nytimes.com and cloned the Times webpage.

Simultaneously I registered twitter accounts that looked like @nytkeller's except I used uppercase "I"s instead of lowercase "L"s. Twiter's san-serif font made this undetectable. At midnight when Keller himself tweeted a link to his actual Sunday op-Ed, I also tweeted links to the hoax opinion piece. Soon thereafter the Times lead Tech writer Nick Bilton mistakenly retweeted the fake url with a note calling the op-Ed a must read. Keller retweeted the compliment before going to bed – giving it complete credibility while he slept. When he awoke the ruse was up and he went to twitter in all caps to warn the Internet of the prank. Mainstream media talking heads lost sight of the point, instead wanted to paint WikiLeaks as an organization that disseminates false information despite the fact they have a perfect accuracy record and they took credit explaining why we fooled the media.