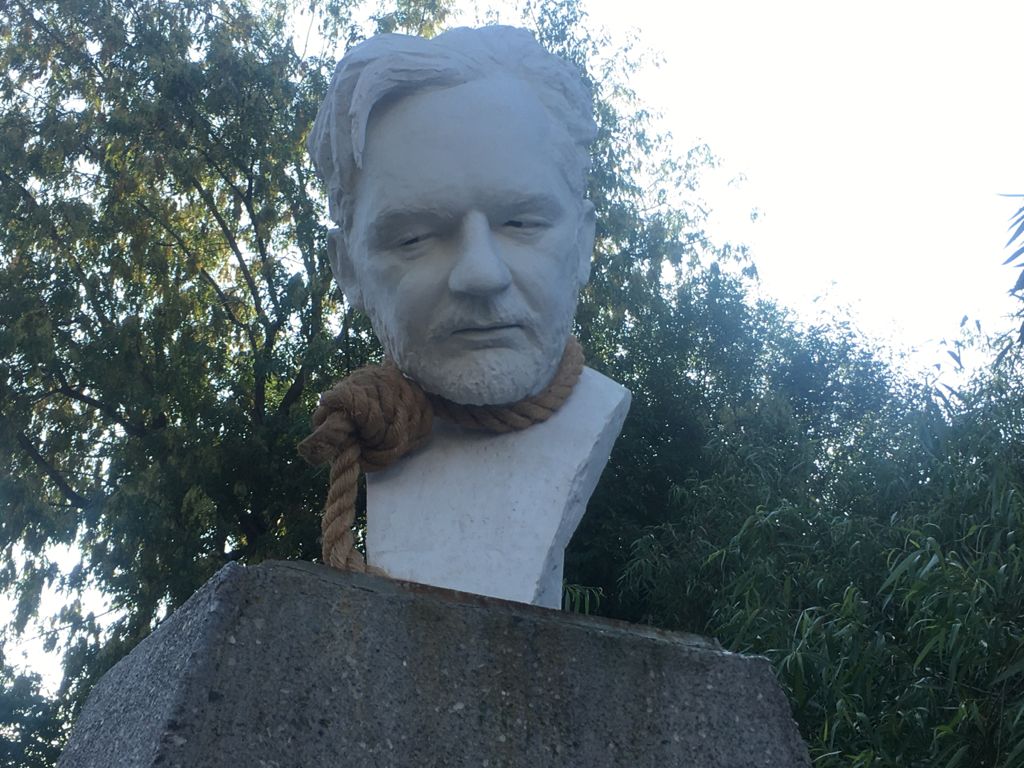 "Through this artistic intervention we try to honor journalists and their search for the truth in all corners of the planet, a job that should not cost lives or freedoms," said Juan Maíz in a statement.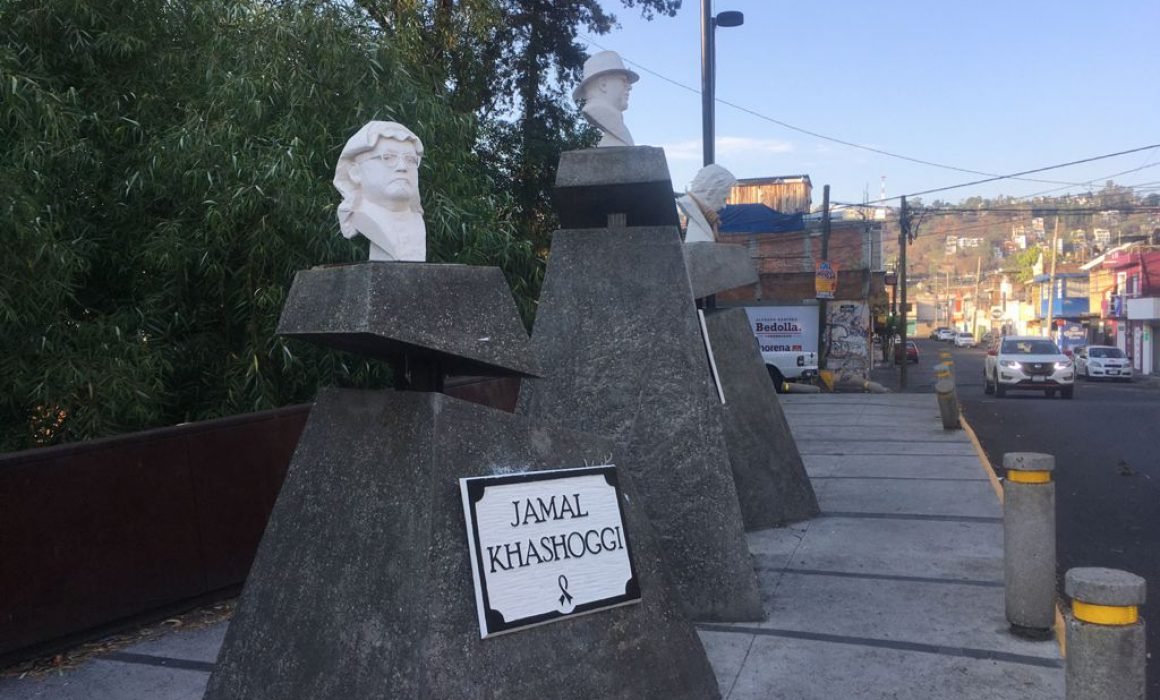 UK arrested Assange on behalf of the US government. Julian remains in Belmarsh prison while his physical and mental health deteriorate.
Beside the Assange bust is Javier Valdez Cárdenas who was assassinated on May 15, 2017 in Culiacán, for carrying out his journalistic work, which included reporting on drug trafficking activity in Mexico.
In the middle is Jamal Khashoggi who was executed and dismembered in Turkey on October 2, 2018, after investigating corruption by Saudi Arabia.
The busts of the journalists are placed on Solidaridad Avenue MORELIA, Mich., May 15, 2021.