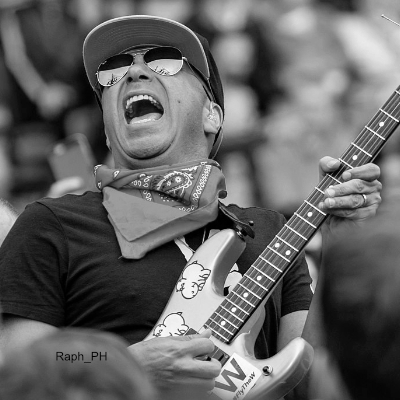 Tom Morello is best known as the guitarist for Rage Against the Machine and activism. He is engaged in topics like human rights and social justice. His music has a strong political profile.
Assange teamed up with the rap ensemble Calle 13 and guitarist Morello for a track called "Multi_Viral," rapped in three languages (English, Spanish, and Arabic) and calling for a revolution of sorts against the world establishment.
He declares in one line that "misreported news is armed assault" and asserts that "if the press doesn't talk, we will provide the details by painting walls with aerosol in the streets." Calle 13 also veers into some opposition to "processed meat" and pseudo-conspiracy about drugs and nutrition ("they make you sick just to sell you medicine").
Then there is Assange's rap bridge:
"We live in the world that your propaganda made
But where you think you are strong you are weak
Your lies tell us the truth we will use against you
Your secrecy shows us where we will strike
Your weapons reveal your fear for all to see
From Cairo to Quito a new world is forming
The power of people armed with the truth"
Tom said: "Music made me feel that I could have my hands on the steering wheel of history. All music, and art for that matter, has a political point of view."

"Can music change the world? Of course it can. It does every day. Music changed me. It was the music of Public Enemy and the Clash; the truth that resonated in the beat, the lyrics and the chords of those bands that made me feel less alone in my worldview."
"There has never been a successful social movement in this country that has not had a great soundtrack."