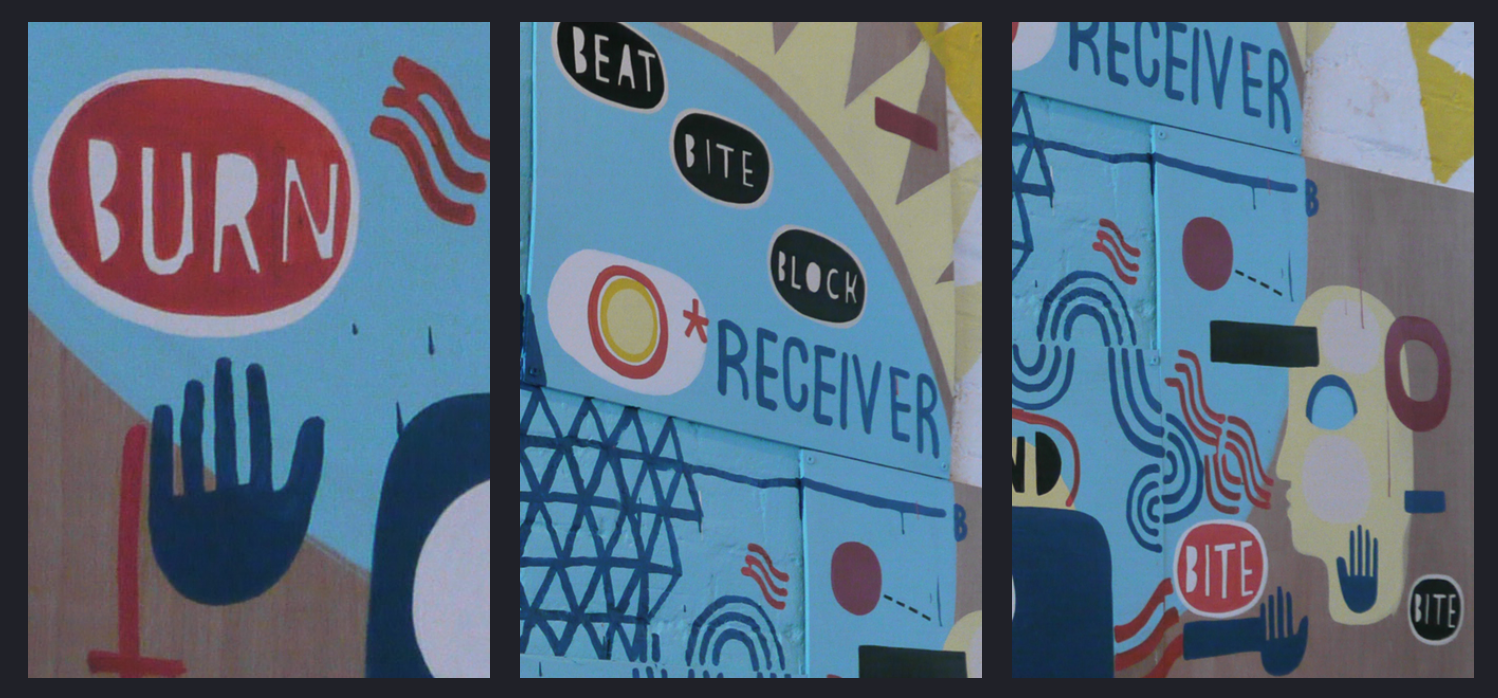 The Potential Danger of Information in the Hands of Those Who Control
Erkut Terliksiz & David Shillinglaw
Mural installation with unique wood boards. Available as complete series or individually.
14 x boards, 60x60 cm, mixed paint on plywood.

We are what we consume, we are moving targets for received messages. We are walking, talking receptors, with far few filters. The truth can shift and change, burn and sting. Information bites and sometimes has sharp teeth. Somewhere between ridiculous trivia and significant world issues we float, unsure who to trust. We carry on consuming, hoping and praying that we don't get hurt.