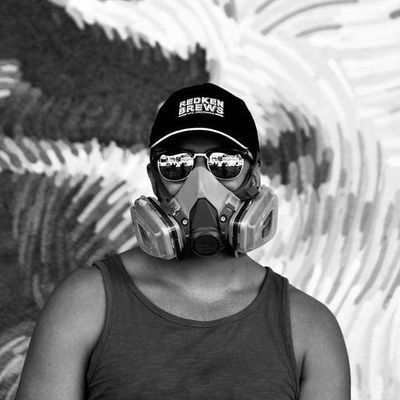 Painter based in Paris isassionate about drawing since he was a child, Pascal Boyart grew up just a stone's throw from the terrain vague de la Chapelle, the cradle of European graffiti.

It is thus naturally as a graffiti artist that he begins his career by making a name for himself in the urban art world. A world in which his figurative style and technical virtuosity quickly earned him the respect of his peers. Thus, he covered the walls of the capital with his ultra-realistic frescoes for nearly fifteen years.

From this urban period, Pascal Boyart retains an obvious fascination for the monumental portrait. Today, he concentrates all his thoughts on the representation of the gaze and the exploration of its expressive potential. He thus pays tribute to the infinite complexity of the relationship between the human face and the soul, the latter being both the most essential and the most hidden part of each individual.

In the same way as his creative approach, which is as much heir to urban culture as to a classical sensibility, his material approach to painting combines new technologies with traditional painting techniques.


See more from Pascal Boyart