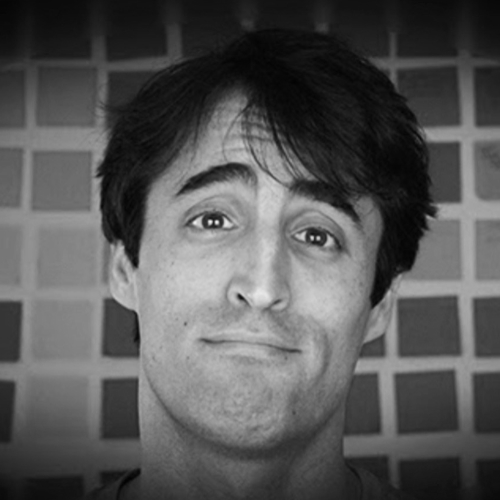 Matt Orfalea is an American independent video creator, documentary producer, and journalist. He began his career in the mid-2000s, arriving with the sensibilities of a street artist, spontaneously developing his style with memes, eventually breaking into video creation and editing. Starting with humorous interviews, spoof commercials, and parody videos, Matt gravitated towards political messaging around the early 2010s. He took a particular interest in promoting universal basic income and Senator Bernie Sanders' candidacy for US president. Currently, Matt's videos have collectively garnered over 100 million views, in addition to receiving coverage in major media and earning praise from rapper Killer Mike, politician Nina Turner, and many others.

Matt has been a vocal supporter of Julian Assange for many years. His video entitled, "The War on Journalism," highlights the ways in which Julian's journalistic methods - now potentially criminalized - are completely in line with those used by veteran Washington Post reporter Bob Woodward. Matt's advocacy for Assange also led to a notable exchange with CNN Anchor Jim Acosta, who, for all his bluster about press freedom, declined to express support for the WikiLeaks founder.

In 2021, Matt joined journalist Glenn Greenwald, US presidential candidate Tulsi Gabbard, and a handful of others on the video platform Rumble. There, and on other social media, Matt continues to advocate for press freedom, joining with countless others in demanding that Julian be free.
Follow Matt on YouTube (?), Rokfin and support his work on Patreon