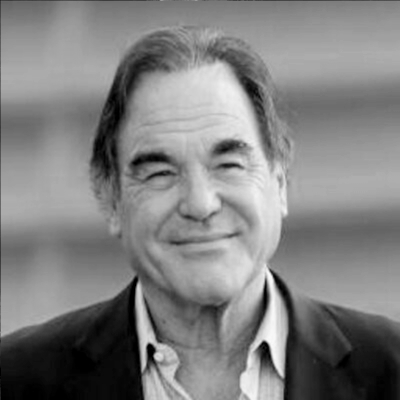 Oliver Stone is a film director, producer, and writer. Stone won an Academy Award for Best Adapted Screenplay as writer of Midnight Express (1978), and wrote the gangster movie Scarface (1983)
Many of Stone's films focus on perpetual state of war and controversial American political issues. He is showing often his support for Assange, Snowden and Manning.

He is know for great movies like: Salvador, Platoon, Wall Street, Born on the Fourth of July, JFK, Heaven & Earth, Natural Born Killers, Nixon, W, The Untold History of the United State, Snowden...