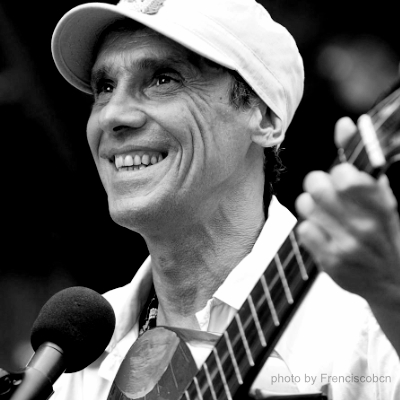 The brilliant Manu Chao dedicates his song Words Of Truth to Julian Assange and and asks for his freedom.

Manu Chao is a pioneer of the Latin alternative genre, known for fusing the punk rock sound of the late '70's England with salsa, ska and sounds of the Caribbean. He may have been partially responsible for the "World Music" resurgence at the turn of the 21st century but there is nothing sedate or relaxing about it live shows, they are loud, fast, heavy and always inclusive.
After a pair of shows in Los Angeles, California, U.S. in 2000, Manu Chao released this follow-up album "Proxima Estacion: Esperanza". The album represented Chao's long-standing interest in Caribbean music and became instantly popular in France and South America. In 2002 the live album "Radio Bemba Sound System" was released showcasing the band's live performances, and in 2004 Chao released the French-speaking album "Sibérie m'était contée". In 2007, after a significant hiatus, Chao released the album "La Radiolina", meaning little radio in Italian. Led by the single "Rainin' in Paradize", the album had been performed at the year's Coachella festival and earned positive reviews from critics.