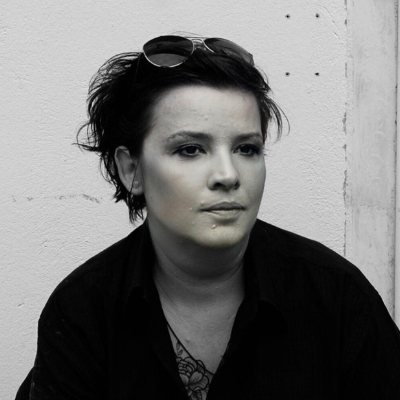 Manja McCade is an abstract expressionist, painter form Leipzig Germany. She was trained by Klaus Oszminski, a well-known expressionist painter from the artist town of Kalbe / Milde. In 2022 while she was curating an international group exhibition in Leipzig she created the performative Art Installation "Belmarsh Live" an reconstruction of the prison cell Julian Assange the Wikileaks founder is held in for almost 3.5 years at the time of exhibition. 
She is known for Belmarsh Live an art project she did together with Tom Aslan from assange.network 
Since April 2019, the journalist Julian Assange has been a political prisoner in a solitary cell in the Belmarsh high-security prison in the Thamesmead district of the Royal Borough of Greenwich in the British capital of London. After the artistic conception of the Leipzig based artist Manja McCade, we are reproducing this cell as close as possible in terms of its haptics, physiognomy and audition and will be presenting it temporarily in various cities in Germany from September 2022. 

As a result, those who are interested can experience this synaesthetic two-by-three-meter confinement space and experience it first hand, what isolation and psychological torment mean. 

Everything that happens within this staged isolation room is broadcast  on the internet in order to create a demographic, socio-critical sensitization.