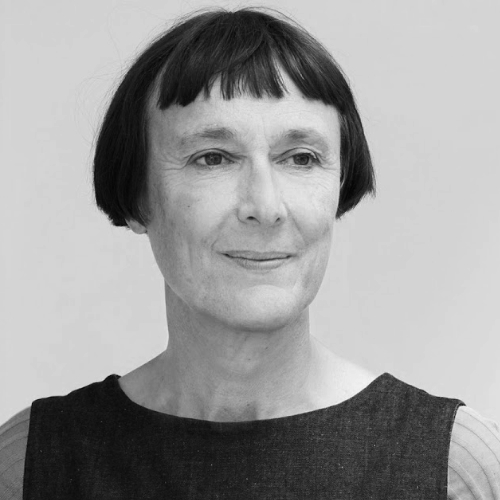 Cornelia Parker is famous for her acts of destruction, which in turn produce ephemeral, beautiful installations out of wreckage. She often uses found objects with very specific histories - such as banned pornographic tape, or worn out brass band instruments as her base material, and in other cases (as with her exploded shed) produces objects only to blow them up, and carefully reassemble the pieces.

For Parker, the process and the materials are as important as the object. In more recent work, she has also used art historical works as 'found objects', destroying them symbolically instead of literally (as in The Distance: A Kiss With Added String (2003), as well as using the language of props, sets, and fake architecture, to set up new relationships between art, architecture, and the built environment.
Magna Carta (An Embroidery)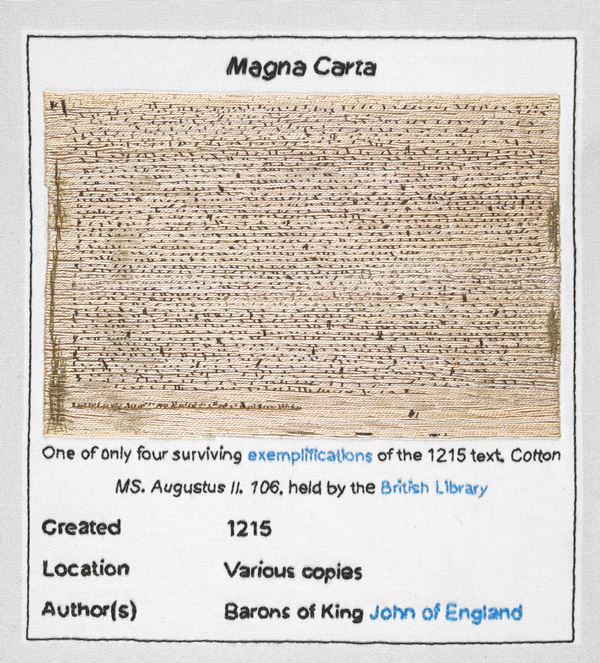 A 13 metre-long embroidery by British artist Cornelia Parker, in collaboration with judges, embroiders, Jarvis Cocker and 40 prisoners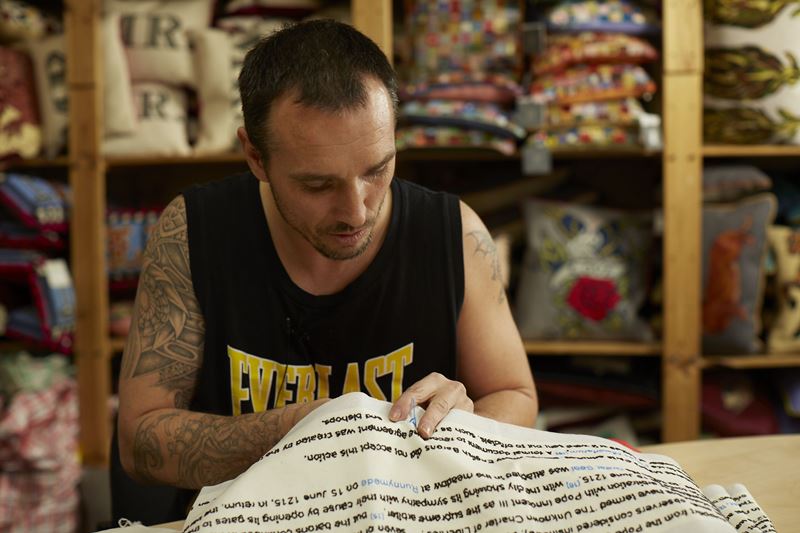 Stitched by more than 200 carefully selected individuals, many of whom have a connection to civil liberties and the law including almost 40 prisoners, the artwork depicts the Magna Carta Wikipedia page as it appeared last year on the document's 799th birthday. The Wikipedia article regularly attracts more than 150,000 page views each month and is constantly being amended by users of the website as the debate about Magna Carta and its legacy ebbs and flows.
"I wanted to create a portrait of our age", said Parker. "All these people have their own opinions about democracy today and I thought carefully about the words they should stitch. For instance, Baroness Warsi, Eliza Manningham-Buller, Julian Assange and numerous prisoners have all stitched the word 'freedom', but all have different relationships to it."