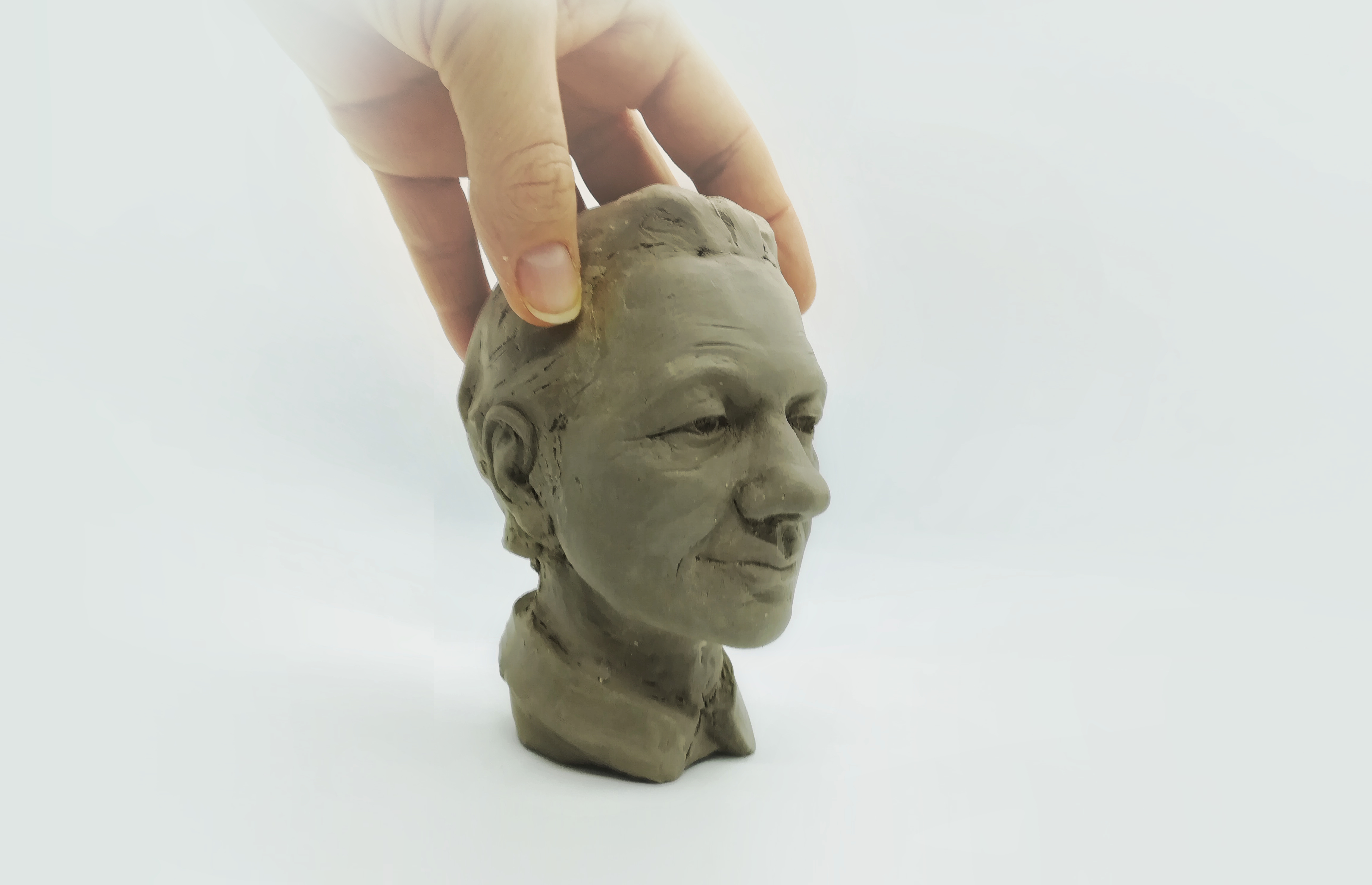 Small portrait bust, clay model for porcelain casting ( 5´´x 2´´x 4´´) Sculpted by Julia Rückert, ceramic artist and sculptor from Germany.
"The material ceramic is at the center of my artistic work.
I am fascinated by its different conditions, the unpredictability of the result and the transformation during the firing.
A feeling of powerlessness in the face of the blatant injustice against a journalist who uncovered war crimes is the motivation for my work "Hands Off Assange".
The portrait bust was modeled in clay and is to be cast in porcelain at the end.

Free Julian Assange!"