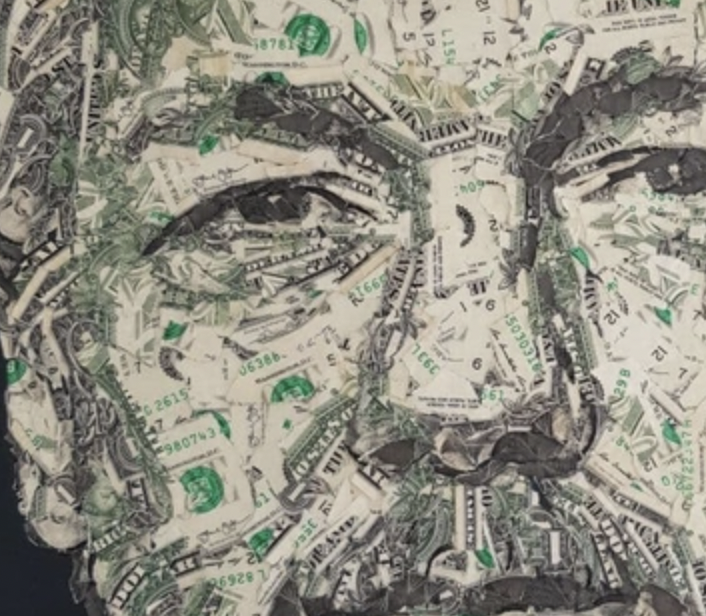 Printing $USD to burn countries / Ripping $USD to make art.
✂️ 💵 With this artwork the creator questions the purpose of money and its value.
A provocative new artwork with Julian Assange's likeness made of money reminds us... a free press is priceless.

Dollars Assange is an original work by Pascal Boyart made of one hundred real $USD bills, ripped and glued on canvas.
Artist: pboy-art.com Auction: scarce.city BTC Lightning
30% of the sale will be sent to the Bitcoin address displayed at the bottom of the work to support Assange.
The pictured black floating frame is included with purchase.
Materials:
Dollars bills ripped and glued on linen canvas
Dimensions:
50 x 65cm (19,685 x 25,5906")