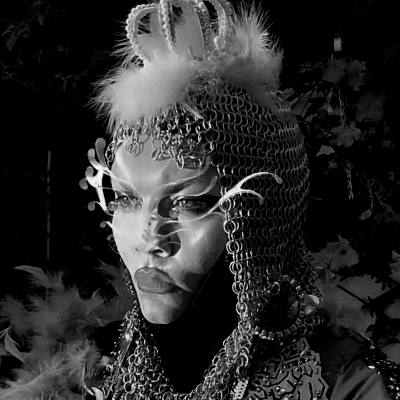 Daniel Lismore is a British fabric sculptor, designer, and campaigner. Described by Vogue Magazine as "England's Most Eccentric Dresser" he is best known for his flamboyant dress sense serving a form of statement, sculpture and even armor.
He is known for living his life as art by wearing elaborate and extravagant ensembles that combine haute couture with vintage fabrics, found objects, chainmail, ethnic jewellery, millinery and more, in an expression of eccentric, creative energy. Inspired by art in all its forms - he has received comparisons to the British performance artist Leigh Bowery[1] and Gilbert & George - history and his travels, Lismore constantly combines and amalgamates multiple inspirations from around the world into vibrant expressions of cultural appreciation.Adventures of Asterix
"For me not only is Julian Assange a friend, someone that I got to know overtime, he is a kind person who would go out of his way for humanity. I learnt a lot from Julian but the main thing was that he was doing all that he does for all the right reasons. I believe the press butchered his personality and didn't represent who he actually is and what he is about. He is one of the most important icons of our time. He told us the truth he opened up what we thought may have been conspiracies. He taught us there was truth and changed the world by giving us the true information. If he is extradited it means that we have lost our voice as a species to the powers that will forever dictate us." said Daniel Lismore.