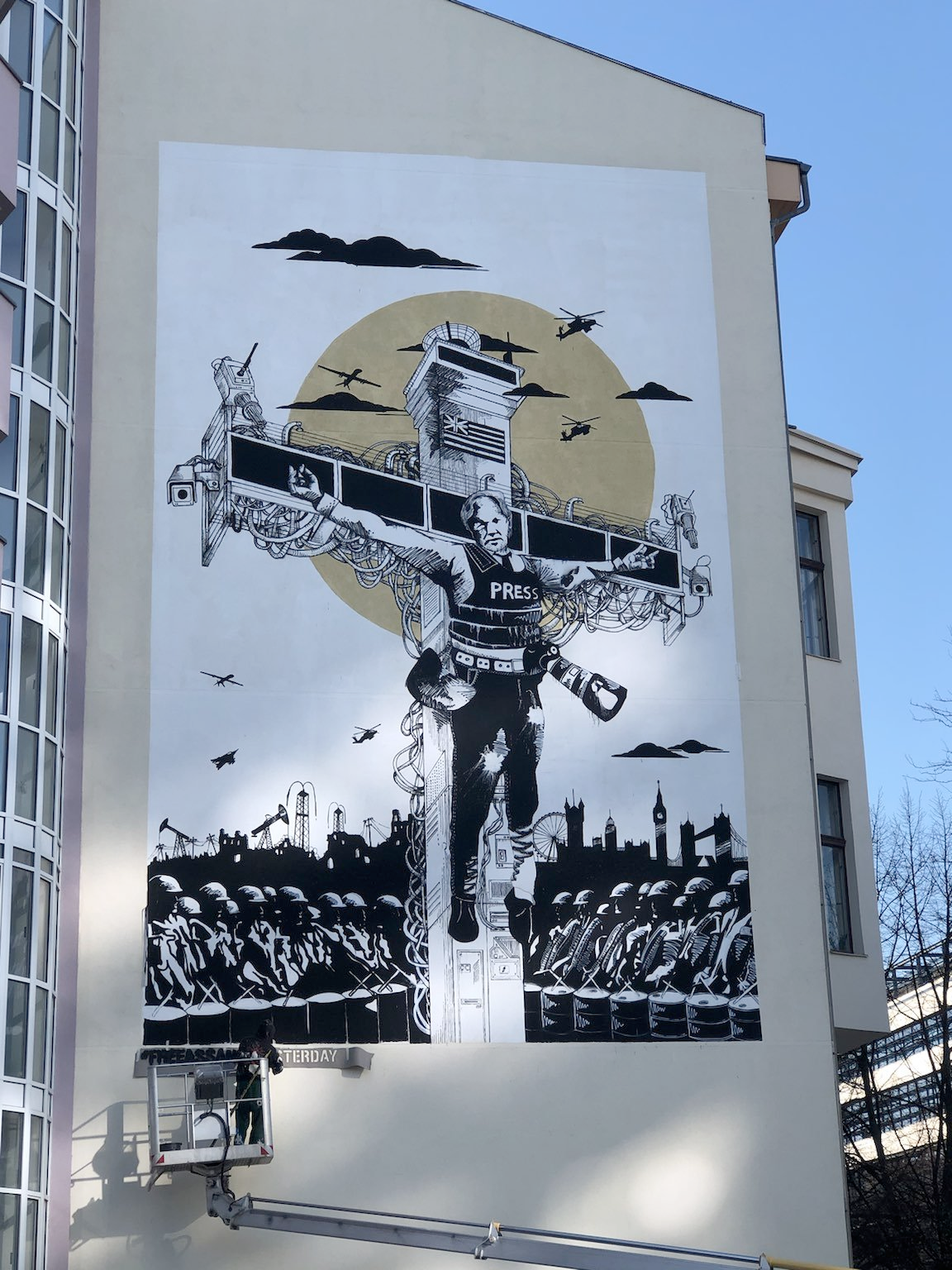 Artist duo Captain Borderline plan to create a large mural (10x20m) in Berlin on a complete house facade right in front of the Willy Brandt House.
By buying an original screen print people are supporting their effort to fundraise for this project.
assange.colorrevolution.de
Since over 10 years by now Julian Assange sits in captivity because he revealed terrible war crimes in a war for oil which was contrary to international law in the first place to the public.

Julian Assange has been in captivity for almost 10 years for exposing war crimes. Crimes in an oil war contrary to international law. The UN Special Investigator for torture, Nils Melzer, was the only neutral authority to conduct serious investigation into these incidents. He concludes that Julian Assange has fallen victim to a huge show trial, the sole purpose of which is to show the media worldwide the limits of investigative journalism.

The real subject of this legal process is therefore freedom of the press. Journalists and whistleblowers are threatened with this witch hunt, threatened with the fear that if they report on the illegal machinations of the American or Western establishment and governments, they will face the same fate.