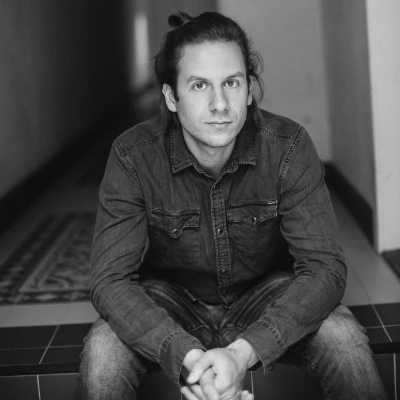 Christian Frentzen is a pianist/keyboardist and sound engineer from Cologne, Germany. He has played and toured with many pop, rock and jazz artists such as Stefanie Heinzmann, Max Mutzke, Rüdiger Baldauf, Julia Neigel, Edo Zanki, and many more. Besides playing he produced and mixed a few records and a few well recognized sample libraries. First Encounter is his first release as a band leader.

Already during his studies in Düsseldorf he played keyboard in numerous bands and was on tour with Marla Glen and Big Gee, among others. Besides various engagements at the Schauspielhaus Köln and Theater Bonn - e.g. the musical Snowhite and Cyrano De Bergerac - he made a name as jazz musician. In 2007, CHRISTIAN received the WDR Young Talent Jazz Award, took first place in the 2008 State Orchestra Competition and crowned this path in 2011 with the Steinway Förderpreis Jazz Solopiano. He played together with the Cologne Contemporary Jazz Orchestra, Andy Haderer, Claudius Valk and the singer Sabine Kühlich. In 2017 he founded his first jazz quartet together with the musicians Fritz Dinter, Silvio Morger and Matthias Nowak.

Besides his work as a keyboardist and pianist, he also produces bands and has made a name for himself as a producer of high-quality vintage keyboard samples under the name "CFrentzen".



Darkest Corner
Released on: 2020-09-11
Darkest Corner (Roundrobyn) ℗ roundrobyn records
Composer: Christian Frentzen
Lyricist: Christian Frentzen
VERSE I:
his words have inspired
and made us see
he preached from his bible
he said the truth will set us free
he showed us the horrors
of that game called war
it's they who are guilty
and now it's his life they're coming for
some say he's a hero
but was it all in vain?
his hopes are down to zero
he's broken and crushed by your smear campaign
you had his life ruined
and now with him truth dies
and still your government wrongdoing
all covered up in lies
CHORUS:
There is a time for you and me
'til the day of our judgement
it won't take us much to see
it was all wrong - he should be free
from the darkest corner of this world
VERSE II:
It's time to call out
for what you really are
you're hostile politicians
who play a game of revenge and war
you made up this system
you men of great
so spare us with your wisdom
you should be the ones locked away
we are sick and tired
watching you raise the knife
you feast upon his misery
STOP FUCKING UP A HUMAN'S LIFE
CHORUS:
There is a time for you and me
'til the day of our judgement
It won't take us much to see
It was all wrong - he should be free
from the darkest corner of this world