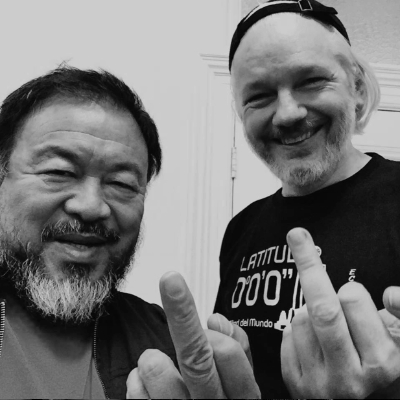 Ai Weiwei is renowned for making strong aesthetic statements that resonate with timely phenomena across today's geopolitical world. From architecture to installations, social media to documentaries, Ai uses a wide range of mediums as expressions of new ways for his audiences to examine society and its values. Recent exhibitions include: Ai Weiwei: Resetting Memories at MARCO in Monterrey, Ai Weiwei: Bare Life at the Mildred Lane Kemper Museum in St. Louis, Ai Weiwei at the K20/K21 in Dusseldorf, and Good Fences Make Good Neighbors with the Public Art Fund in New York City.

Ai was born in Beijing in 1957 and currently resides and works in Berlin. Ai is the recipient of the 2015 Ambassador of Conscience Award from Amnesty International and the 2012 Václav Havel Prize for Creative Dissent from the Human Rights Foundation.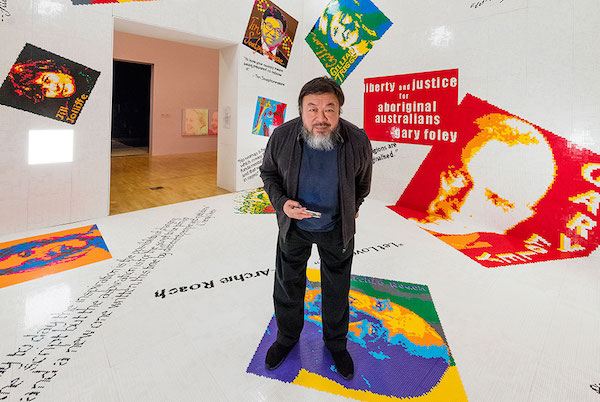 Exhibition "Andy Warhol | Ai Weiwei," made with Lego blocks and it turns out the piece celebrates various political activists, including journalist and WikiLeaks founder Julian Assange.
---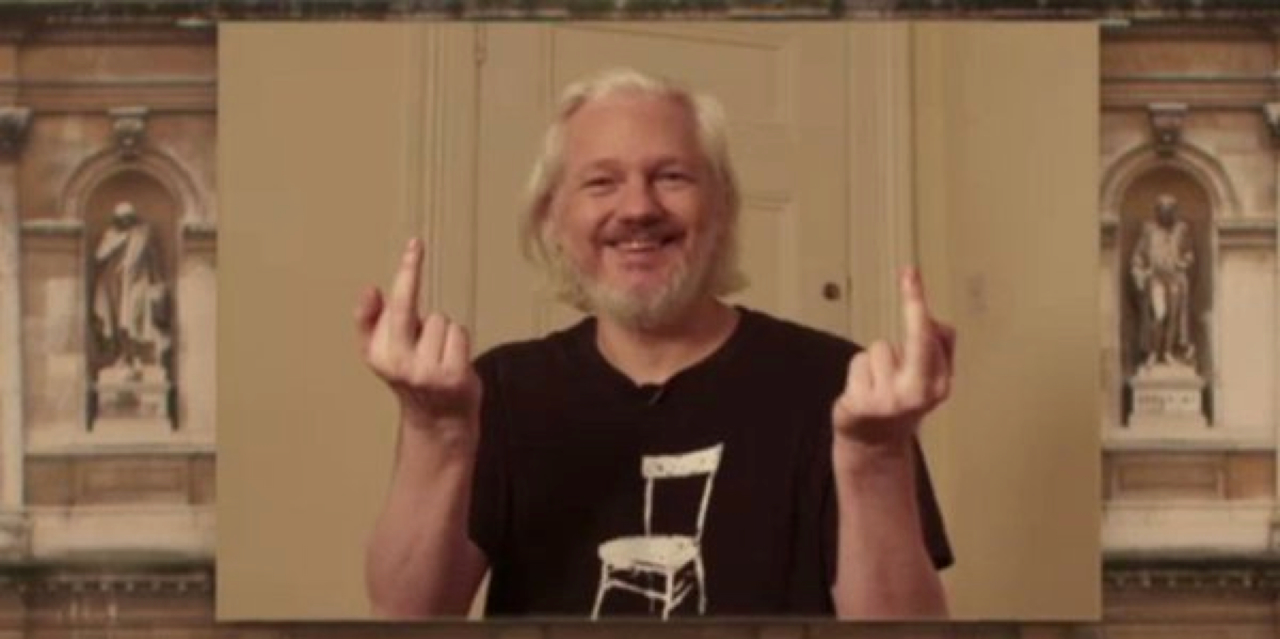 Assange joined Ai Weiwei's "middle finger" art action over video link but also together when artist visited him in the embassy. They are pointing it towards the ones that tend to stop or suppress free speech, like governments, military or corrupt courts.